Workation with family in sunny Tenerife
---
Have you ever thought about going on a workation with your family? Our Work n' enjoy program gives you the perfect opportunity to take in the beautiful, diverse Tenerife landscapes, work comfortably in a far-from-home office and spend quality time with your loved ones. There's a ton of post-work activities to choose from, like climbing the Teide volcano, visiting the penguins of Loro Parque or catching some rays on a beach. Check out this interview with Senior Software Engineer Dariusz Cichoń to find out what he and his family enjoyed the most on their Work n' enjoy trip.
Q: Hello, Darek. You've recently returned from Work n' enjoy in Tenerife. Personally, when I think about Tenerife, I picture a sandy beach, calm waves and huge palm trees. Was this the view that greeted you upon arrival?
A: Basically yes. I was surprised by the diversity of nature. It's not just the sea and palm trees. Even when we were passing by the Teide volcano, I imagined it completely differently. There are a lot of sandy beaches, but also rocky ones. I had never been to Tenerife before, so this was my first impression. Oh, there are a lot of banana trees there, which surprised me.
Q: You were traveling with your family. Who did you take on the trip?
A: I was with my wife and a year old son. I organized the trip there mainly for them.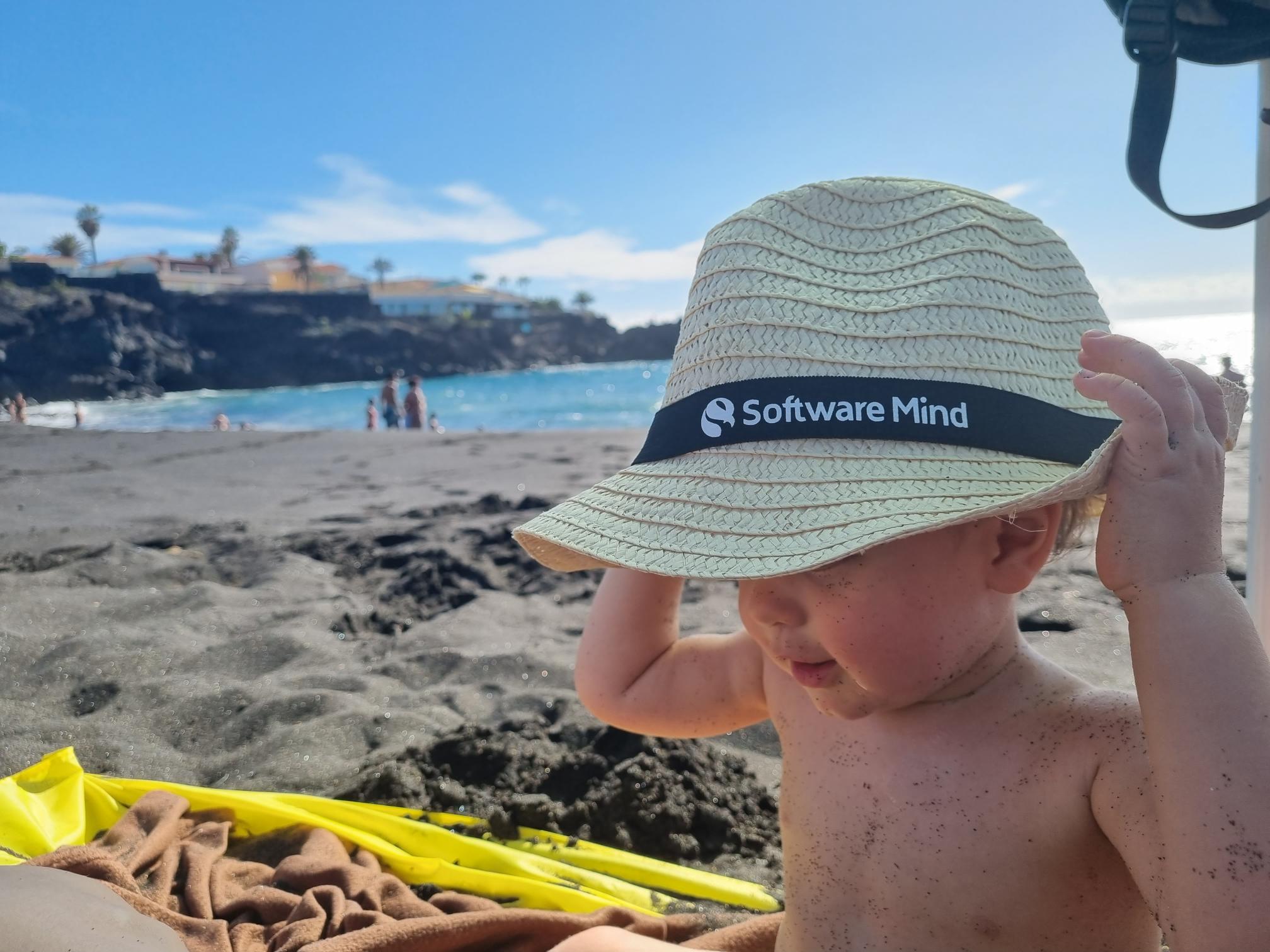 Q: How did you spend your time in Tenerife? Which attractions did you visit?
A: We visited Loro Parque, mainly so our son would see something too. He was very interested in the penguins – it's probably his favorite attraction. We also climbed the Teide volcano. We had the opportunity to check out two observation points on the volcano.
In addition, we visited a beautiful beach with sand brought from the Sahara. Probably the prettiest beach we've been to. We also saw the Masca Gorge. We couldn't go there, but we went to Masca itself. It was a very interesting route – a rather narrow lane leads to this town. We mainly visited beaches to relax after work and catch some sun. And for the child to play, dig holes and "get dirty" in the sand. This was probably the greatest attraction for him.
Q: What's the most memorable part of this trip?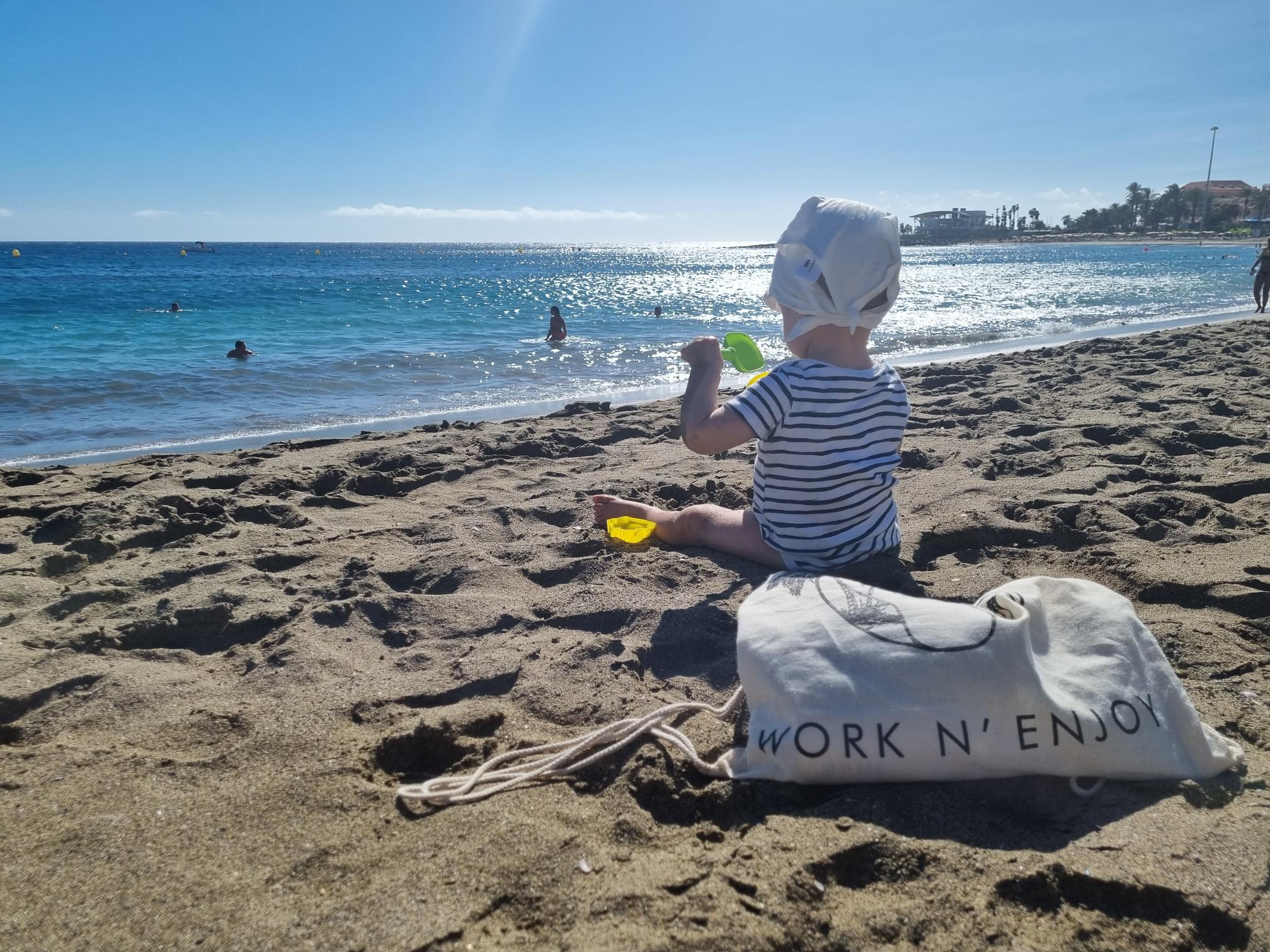 A: Seeing the volcano, I think, because it's probably the most picturesque place. In general, seeing all this nature. The view we enjoyed daily could be compared to Greece, where you also have palm trees, access to the sea and rocky beaches. It was different when you went a bit further into the island. Completely different nature – there are no palm trees, only individual trees growing between rocks. It's a very lunar landscape. In general, it's a sudden change – half an hour earlier you were driving by the beach, and now it's all rocks and isolated trees.
Q: Two different worlds, not so far from each other.
A: Yes, exactly. That's the phrase I was looking for: two worlds that are right next to each other, separated by completely different nature.
Q: Since Work n' enjoy also involves work, how did you like working in a new environment? Do you think this trip has improved your well-being?
A: I think so. I certainly adjusted my working hours a bit, which I had discussed with the team, of course. I started work at 7 a.m. Polish time, and it didn't significantly affect the cooperation with the team, because our meetings were arranged so that when I finished work at 2 p.m., it was 3 p.m. in Poland, and it didn't put any strain on the whole team. Thanks to this, I had more time for myself and I could spend it how I wanted in Tenerife. I can even say that I didn't mind getting up so early, because, for one, I knew that there were attractions waiting for me – be it the beach or a trip to a new, unknown place.
Q: What would you say to someone who's never heard about Work n' enjoy? Would you encourage them to go?
A: Definitely. Even more so if they've never been to the location before, because it is an opportunity to combine work with visiting new places. And, above all,because you can rest after work. I don't know if it's just me but when I'm in Poland and I work from home, the time outside of work seems to spill out a bit. In the past, when we were in the office, there was a moment when we would finish work and go into an "after work" mode. When we are at home, there is no clear cut-off point. But on the trip you simply wanted to step back; you finished work, and your thoughts were instantly somewhere else.
Q: Finish the sentence: For me, Work n' enjoy is…
A: A lot of thoughts come to mind. For me, Work n' enjoy is an opportunity to step back after work and completely relax. Not to mention that it offers a fantastic location. Just seeing a new place and the diverse nature is probably the greatest perk. And, of course, the warm, lovely weather.